Power Bracelets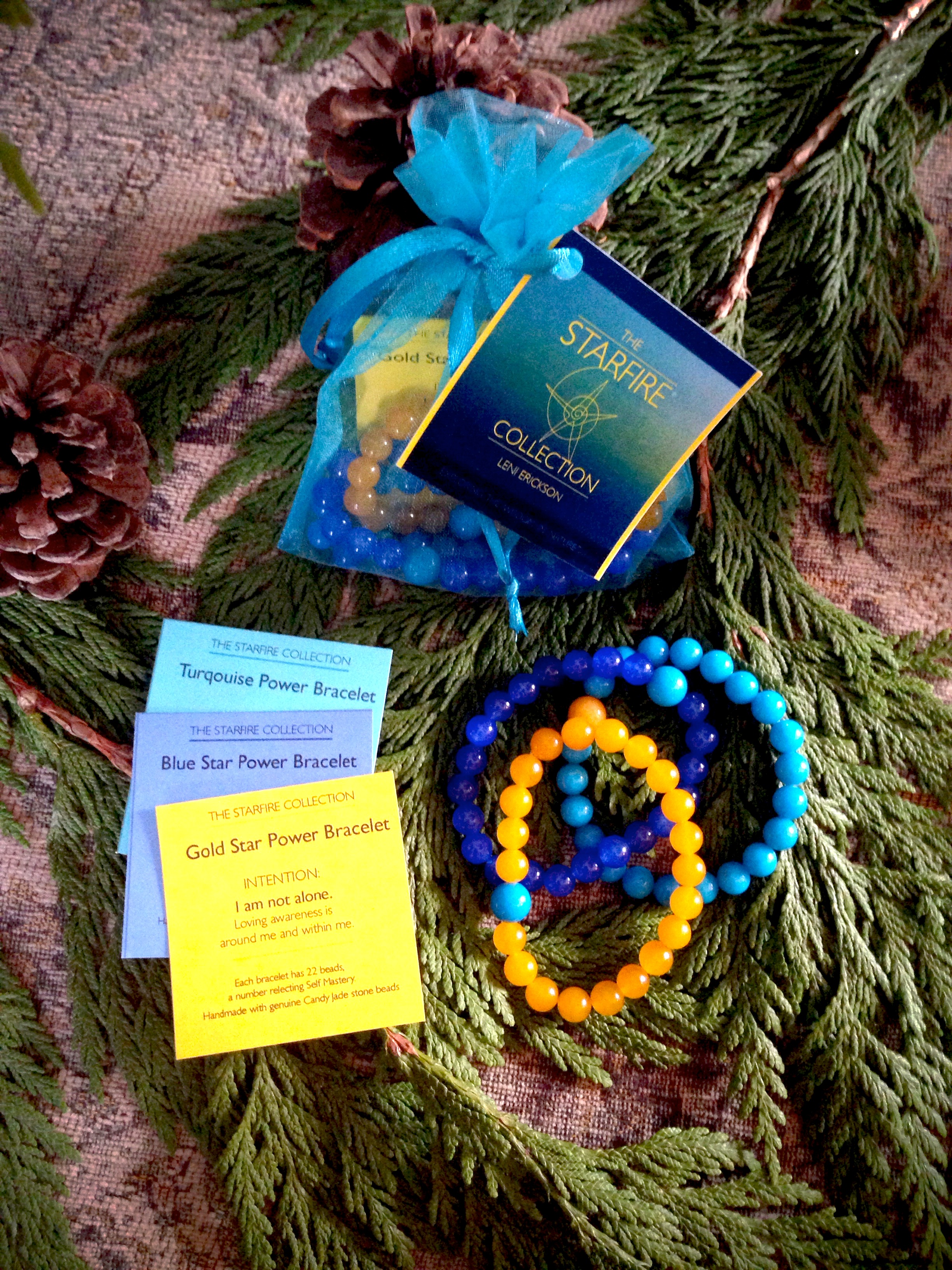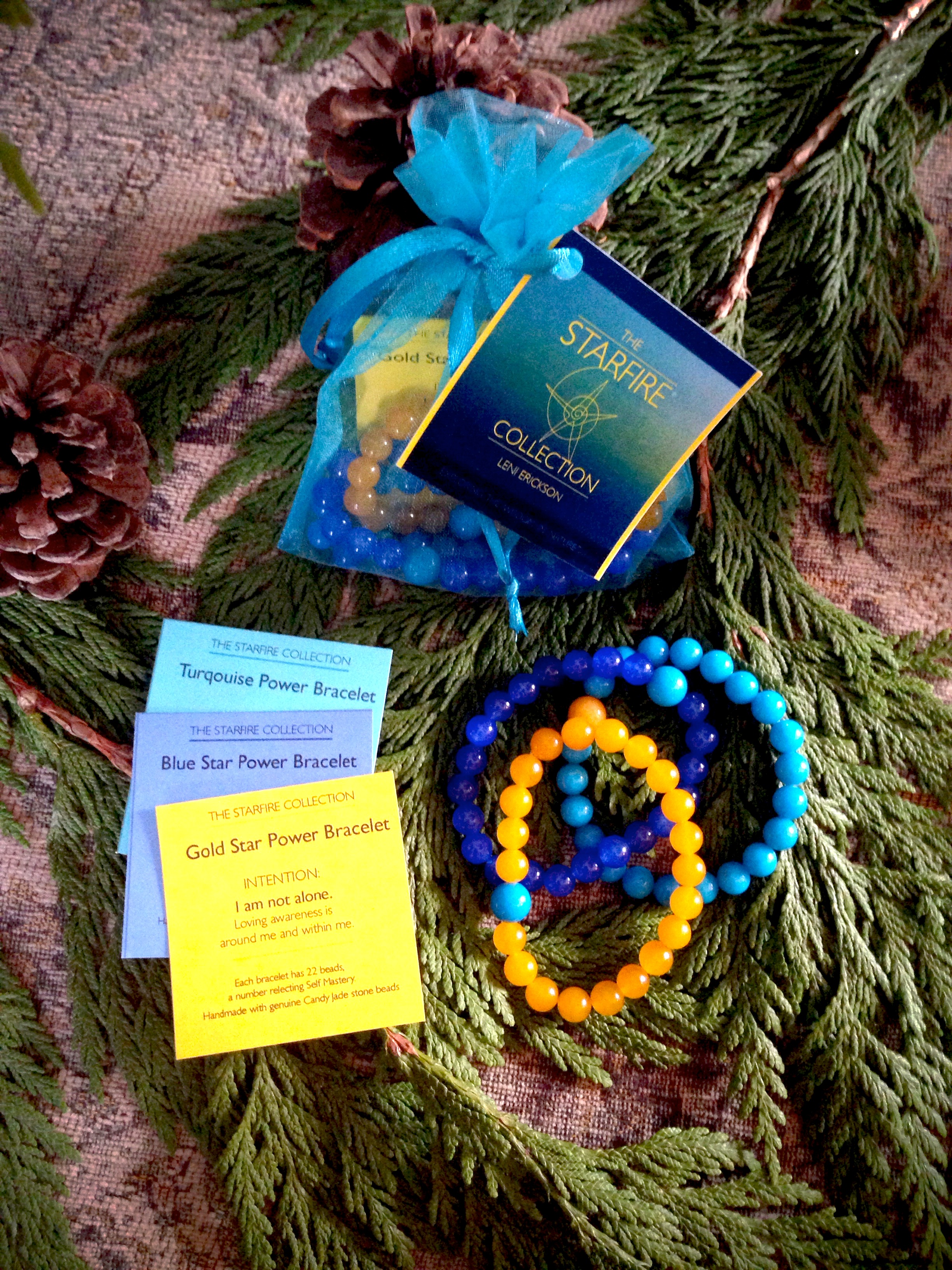 Power Bracelets
Starfire offers three power bracelets, each infused with an intention. They are designed for your daily self awareness practice, and helps you to stay connected to that intention throughout your day.
Each power bracelet has 22 beads, representing self mastery, and one marker bead. Mix and match then according to your needs and creative flare.
The kids report "the bracelets really work," and they are worn happily and creatively by people of all ages.
Each bracelet holds an intention that supports the wisdom in the books. And the bracelets can stand alone too.
The blue holds the intention: My Soul Knows.
The gold hold the intention: Loving Awareness is Around Me and Within Me. I am not Alone.
The turquoise says: We are All One, with the Divine
All Power Bracelets come in an organza bag, with an intention card. They can be grouped individually by color or a mix of the colors of your choice. We have shown a bag with one of each color. For special orders of different groupings, just ask us. For instance, you may want two blues and a yellow. Or you may be working with the divine and want three yellows and a turquoise. Be creative and colorful in your daily awareness practice.