"Field Studies: The Field & Time"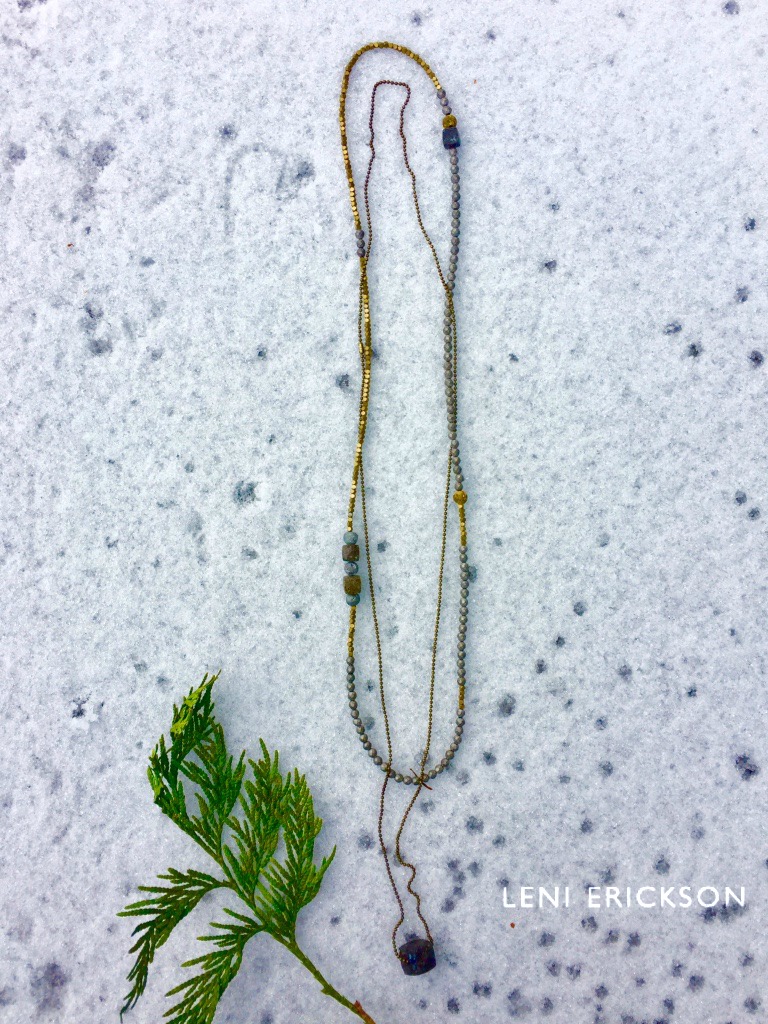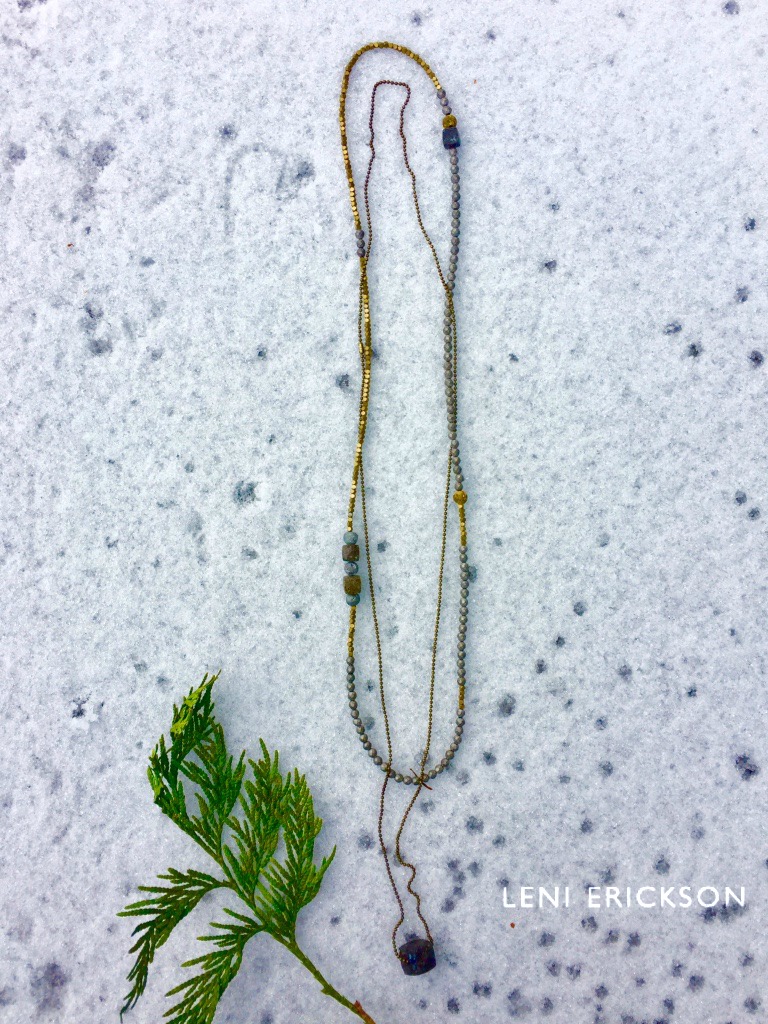 "Field Studies: The Field & Time"
The Field" necklace……
I wear my "Field" necklace almost daily. It helps me to remember "the Field" is aware of and responding to me constantly. And so many magical things have happened when I do this practice daily.
The bead is cut from a paver stone that was leading out of the door of Einstein's home, where he was living in 1905, working on field dynamics and the theory of relativity.
"Time" was one of the harder pieces to create. I thought I understood time, but, alas, I need so much research into Time. Time is a construct organizing space. So when wearing these two pieces, your awareness is heightened.
Simple, elegant….awareness of "the Field" and how "Time" organizes the Field.
Stones: Hematite, Druzy Agates, & Einstein Paver Stones. The Field is on Antique Gold Hypoallergenic Chain.
Length: The Field 36", Time 32"
All of our Starfire Beads are handmade with natural stones and materials, so the stones size, color and shape can vary slightly, since the Beads are created naturally and each one is original and unique. Please expect slight variations.